About EQUIGLAS Custom Stained Glass
EQUIGLAS is a small business dealing with the design, manufacture and sale of customized stained glass. The business was begun in New Jersey in 1996, and moved to Virginia in 1999. EQUIGLAS has recently moved to Aiken, SC and is busier than ever! Products range from suncatchers and panels to large windows and estate signs. Every piece is designed from a client photo and custom designed to client specifications. References will gladly be furnished upon request.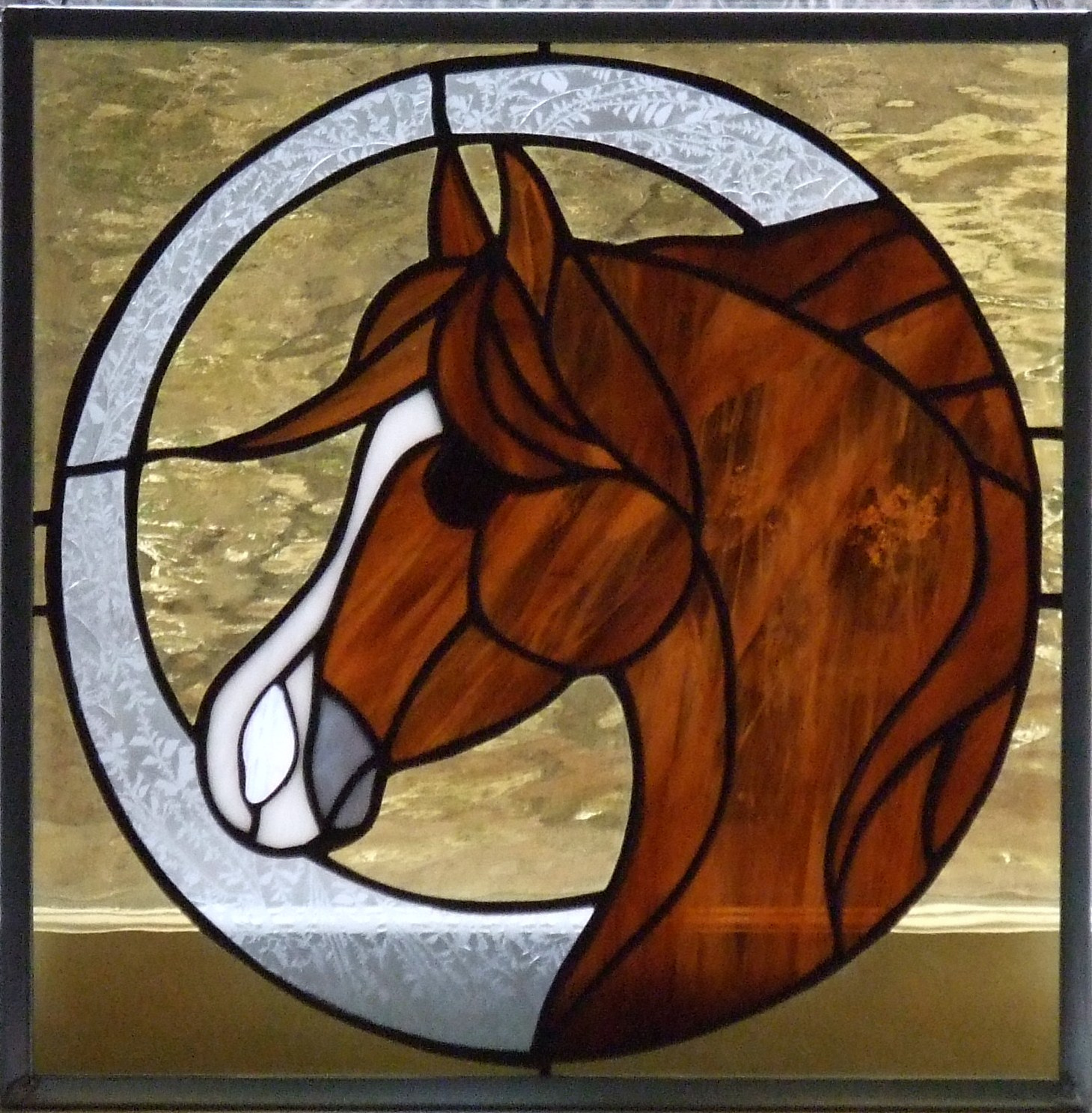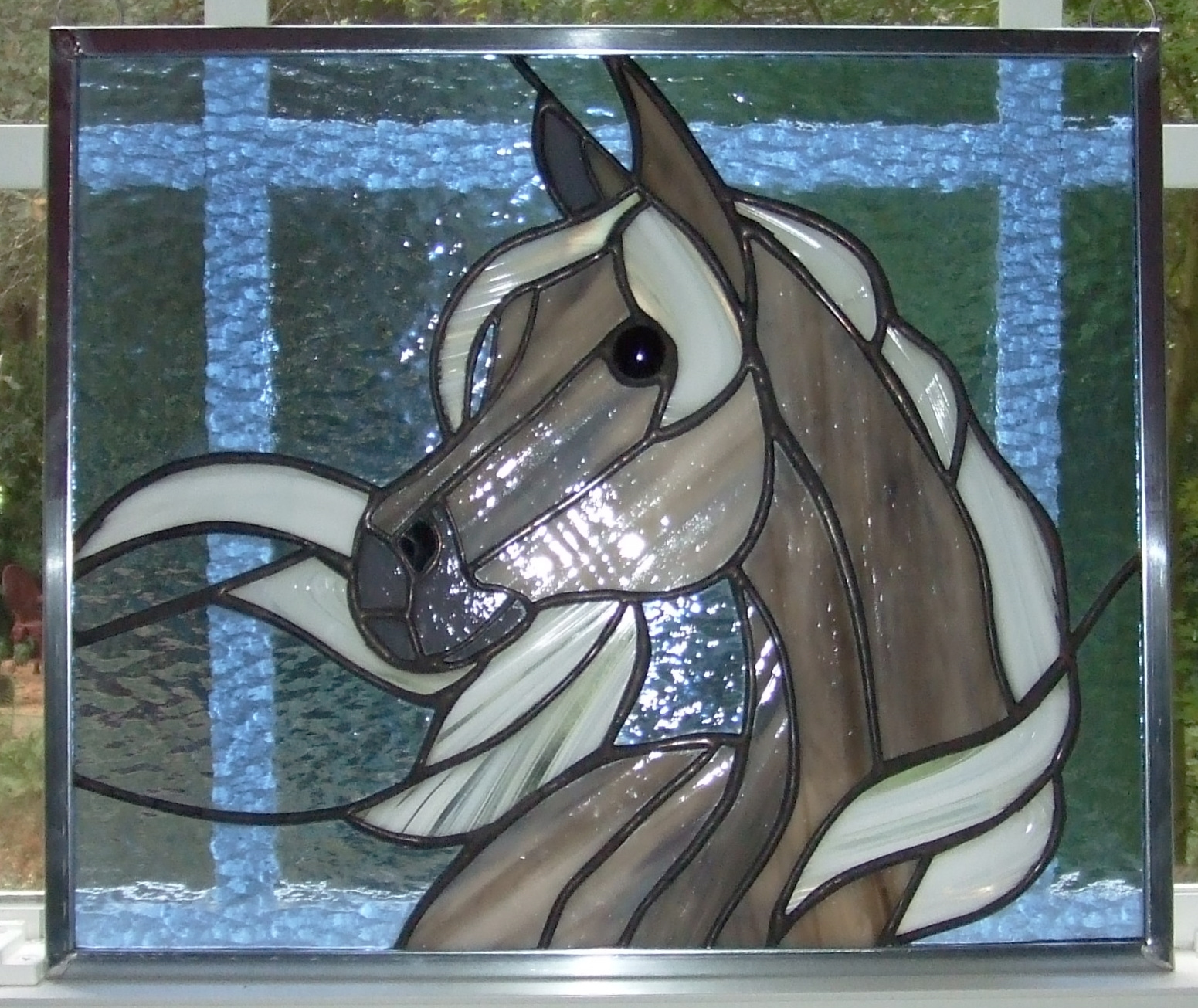 Panels
Panels can be as small as 8" x 10" and up to 24" x 24". They are framed in zinc channel and have hanging rings to accept chain. Most panels are square or rectangular, although circles and ovals are available. The base price for panels is $175.00/ sq. ft. Wooden frames are available but add to the price.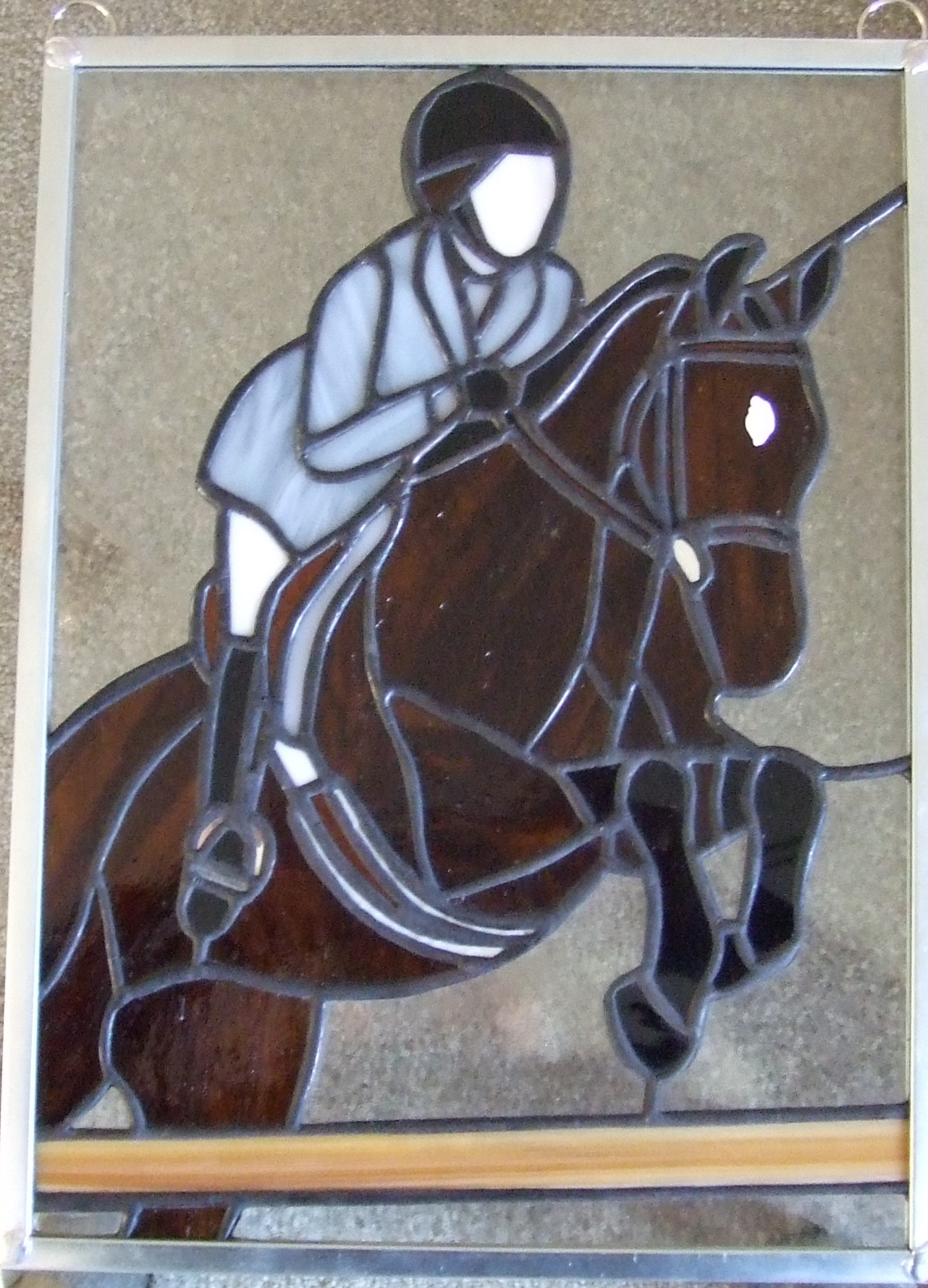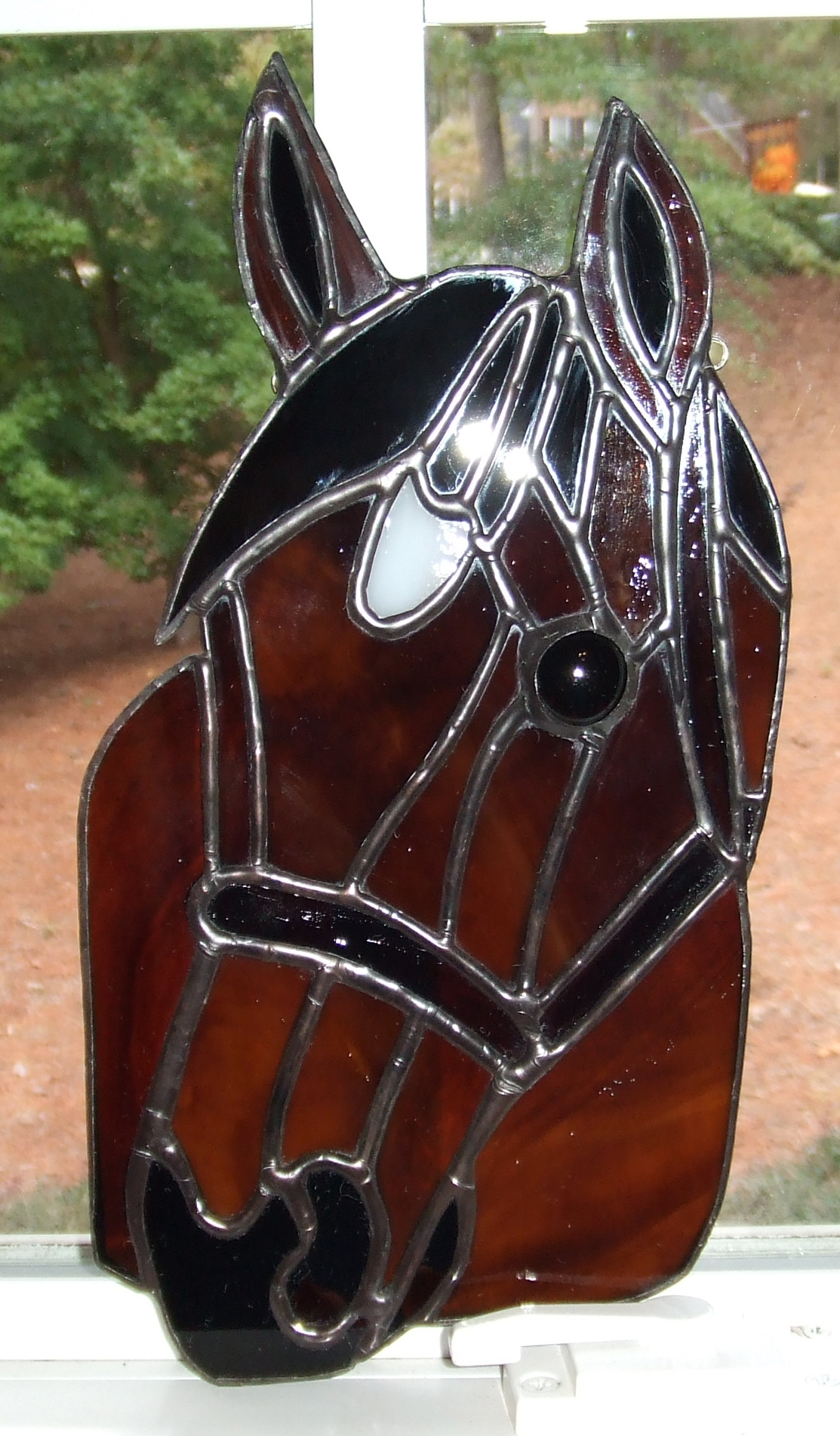 Suncatchers
Suncatchers are usually just the head or the body of the animal without a background. Horses can be done with or without a rider. Sizes range from 6" x 10", 7" x 8", or 8" x 9" depending on the subject matter. Prices range from $45.00 - $85.00 depending on size and complexity.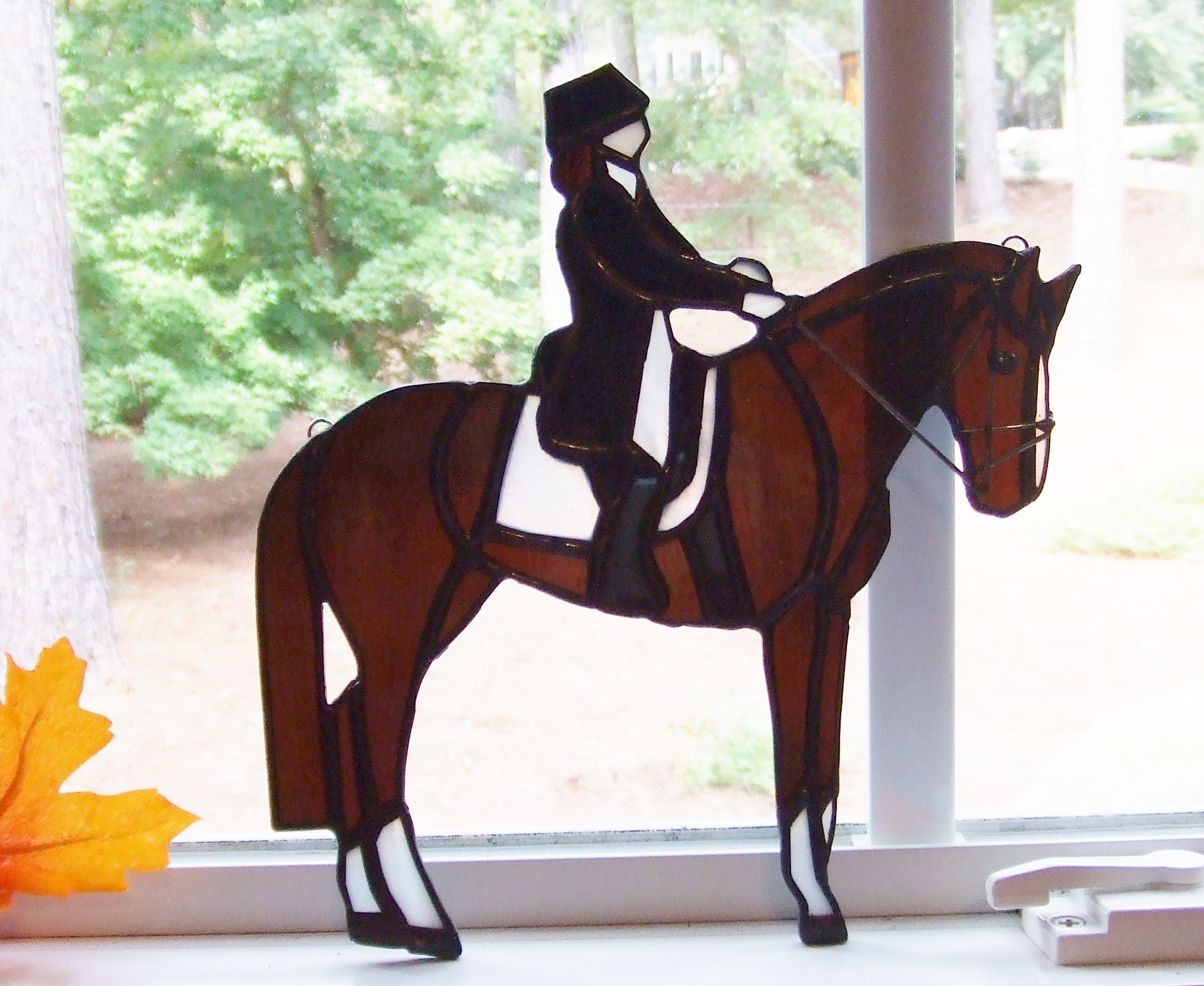 Clients are responsible for exact shipping charges for USPS Priority Mail. SC state sales tax will be added to SC sales. Delivery around Aiken, SC can be arranged if client is local. Orders can also be dropped off in NC, VA and MD when our USEA volunteering takes us to those states several times a year.

Customized suncatchers can be placed on wooden bases for $95.00.