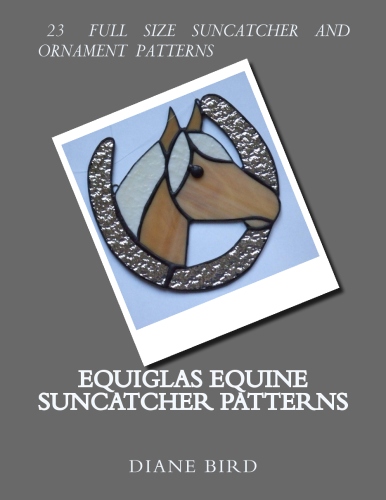 EQUIGLAS EQUINE SUNCATCHER PATTERNS
23 full size equine stained glass suncatcher and ornament pattern book including helpful hints and instructions. Patterns include horse heads in a heart and horseshoe, pony patterns, horses with riders: jumper, sidesaddle, bareback, hunter on the flat, grazing, a draft horse and donkey. Four English Christmas ornaments are also included.
$19.95 + postage

9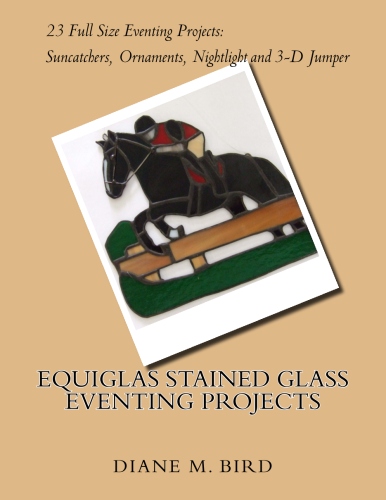 EQUIGLAS STAINED GLASS EVENTING PROJECTS
23 full size equine stained glass projects depicting the sport of eventing. Patterns include an all- purpose saddle nightlight, a 3-D log jump, 17 suncatchers representing the dressage, cross-country and stadium phases of eventing, and four Christmas ornaments. Helpful hints, pctures, and instructions for projects are also included.
$19.95 + postage