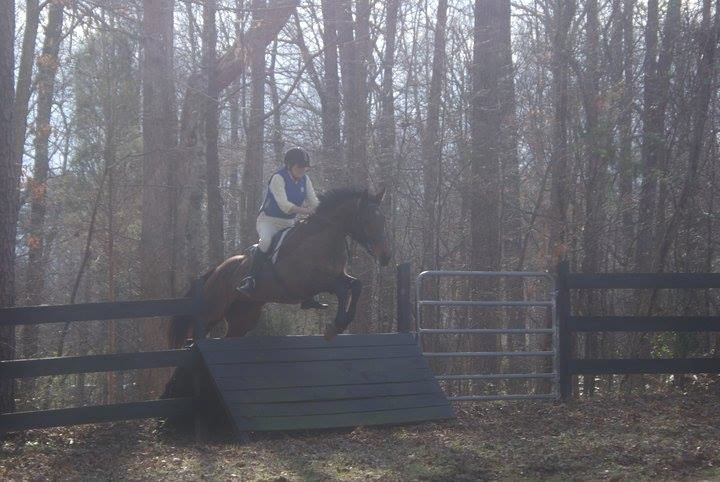 1. Choose the picture you would like me to use in your panel or suncatcher. Email it to info@equiglas.com or message it to my EQUIGLAS Facebook page. If the photo you have sent is not suitable for the project you want, I will be glad to offer suggestions as to what type of picture might be more suitable. If the photo is acceptable, I may crop it as needed. I will need to know approximately what size panel or suncatcher you want and will be more than happy to discuss with you what size would be best suited for your picture if you are unsure. I will also give you a ballpark price at this time. (In this example, the client wanted to add some fox hounds, a fox, and some mountains, so the price was higher than the base price since those elements were not included in the picture.)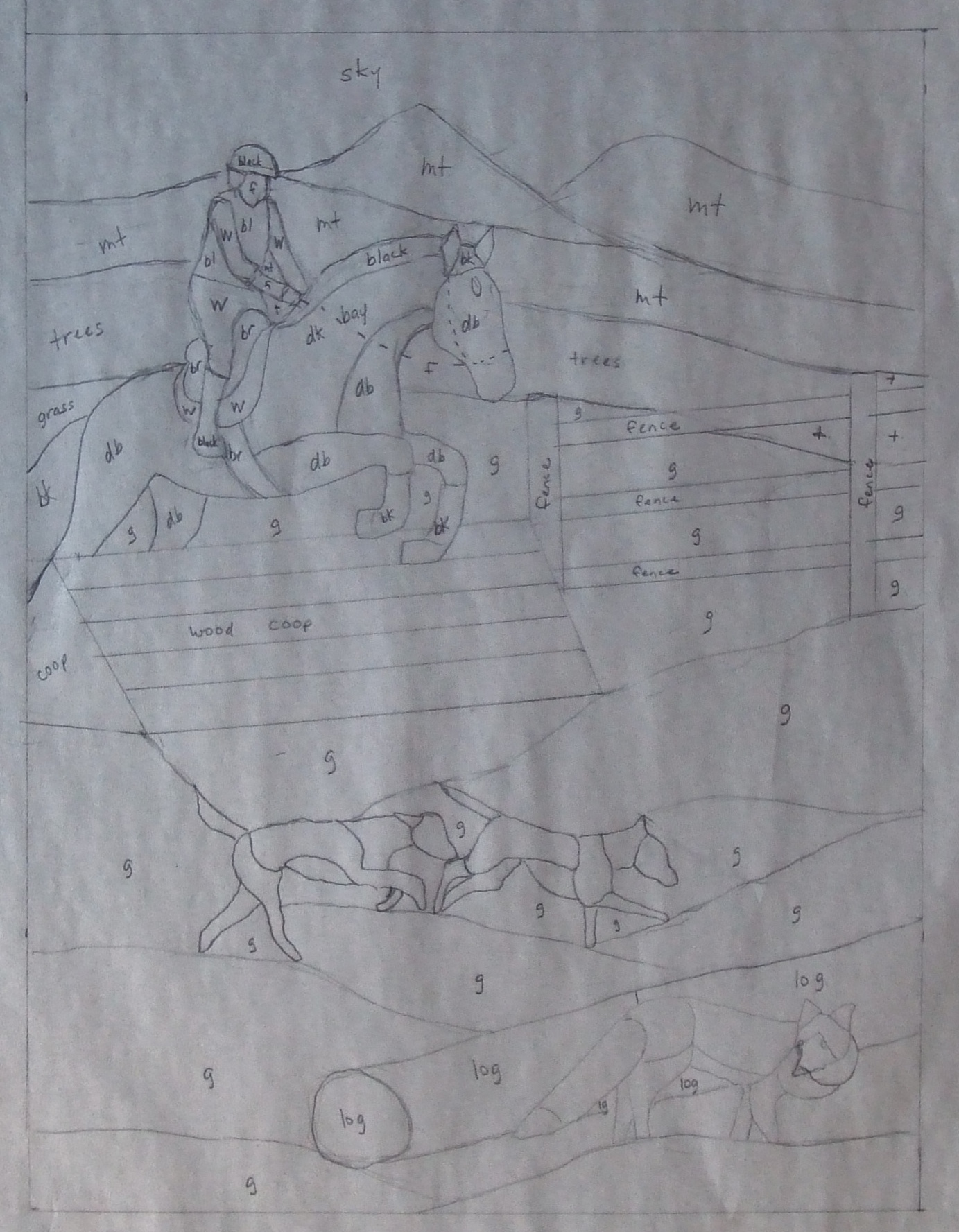 2. A pattern will be designed for your approval and will be emailed to you or private messaged on Facebook. Changes can be made at this point and will be done to your specifications. Once we have agreed on the pattern, a firm price will be quoted. Colors can be discussed if in question. I will need to know a date that you would like the finished piece. Generally, the rule is order early! (I start my Christmas list in late spring and usually cut off my Christmas orders in late September, or whenever I have as many orders as I think I can safely get done on time.) Once the pattern has been approved and I have a date, I fit you into my schedule and will keep you updated on my progress.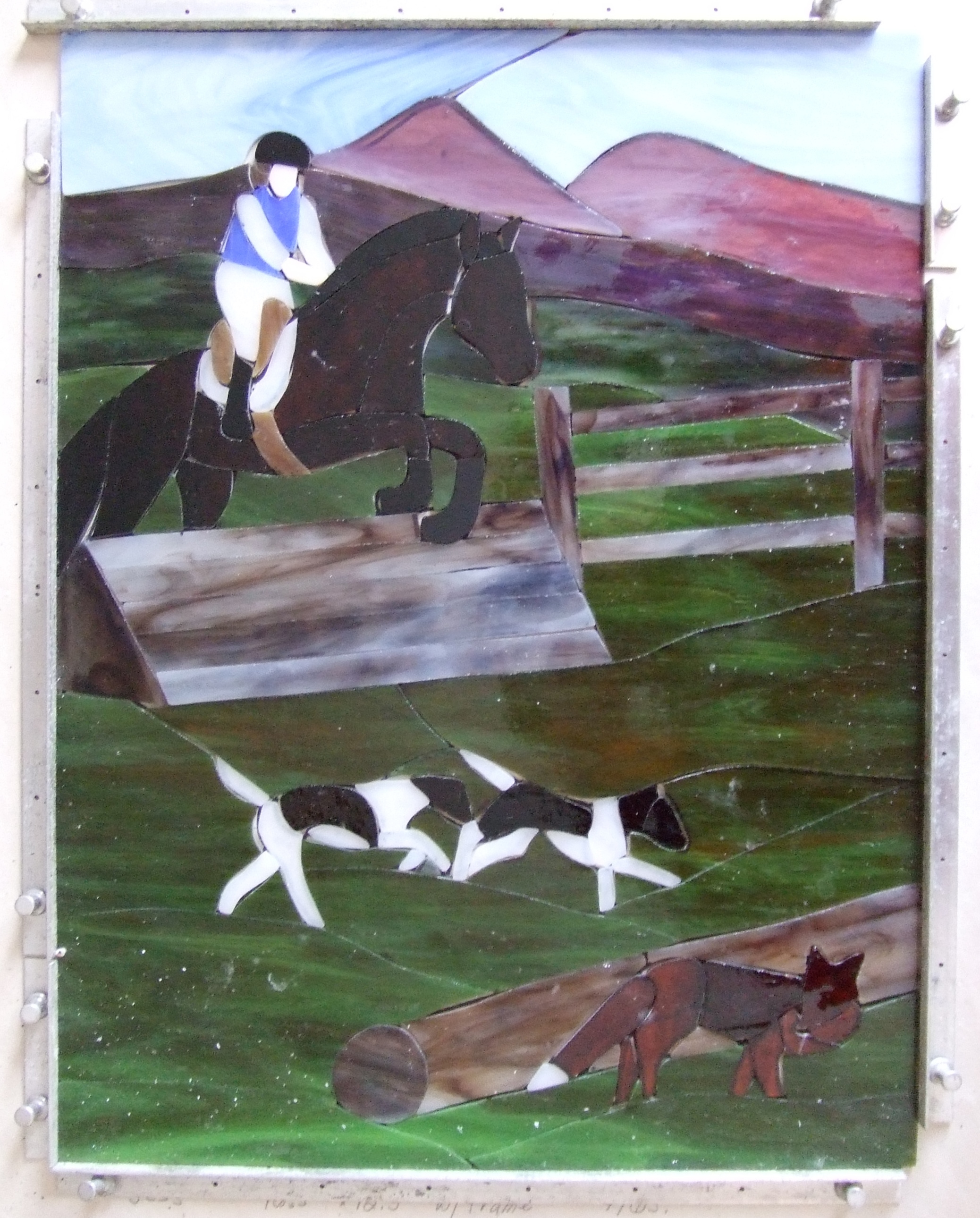 3. Each glass piece will be cut by hand and then refined with a grinder to fit your pattern.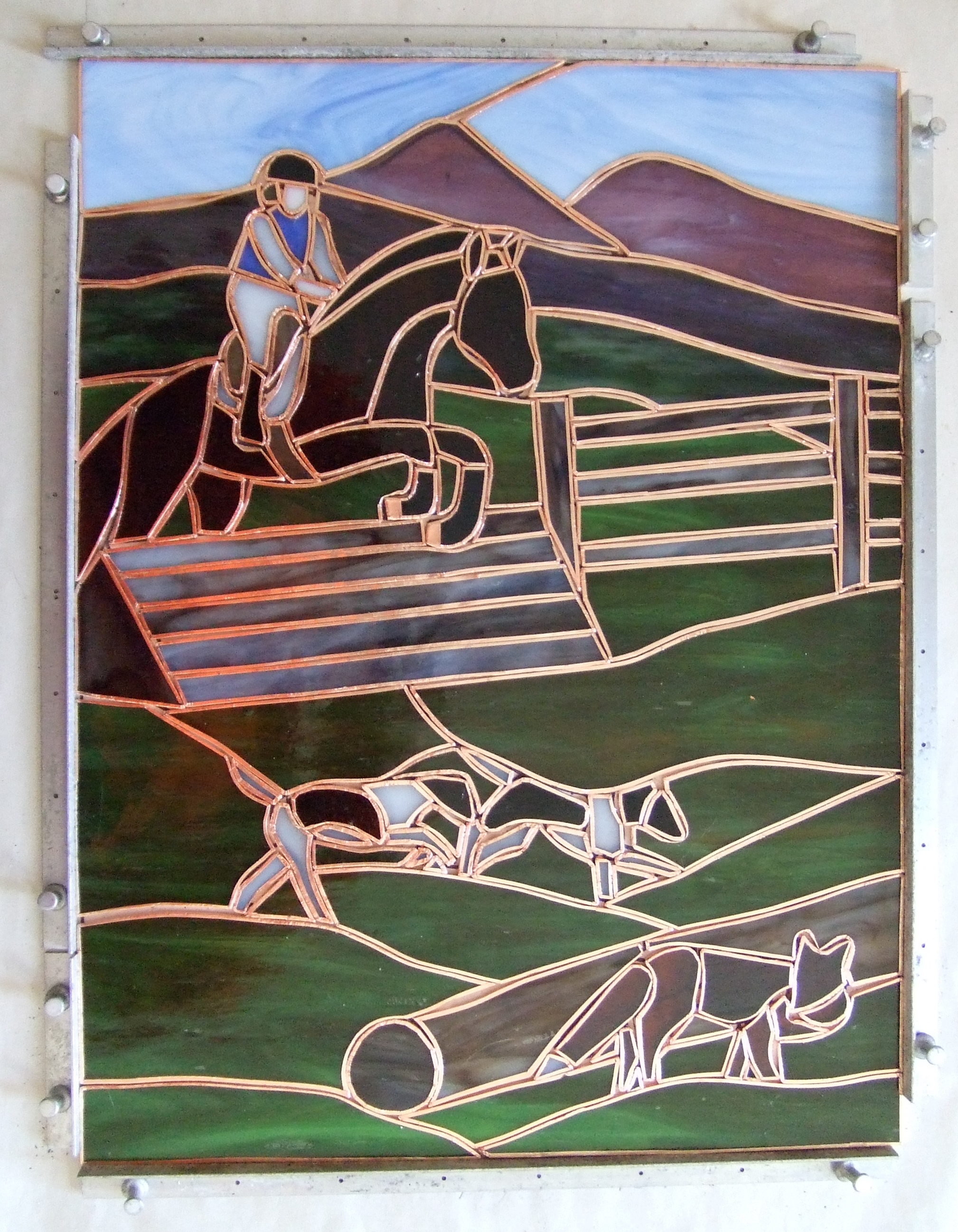 4. Each glass piece will be wrapped in copper foil and burnished until smooth.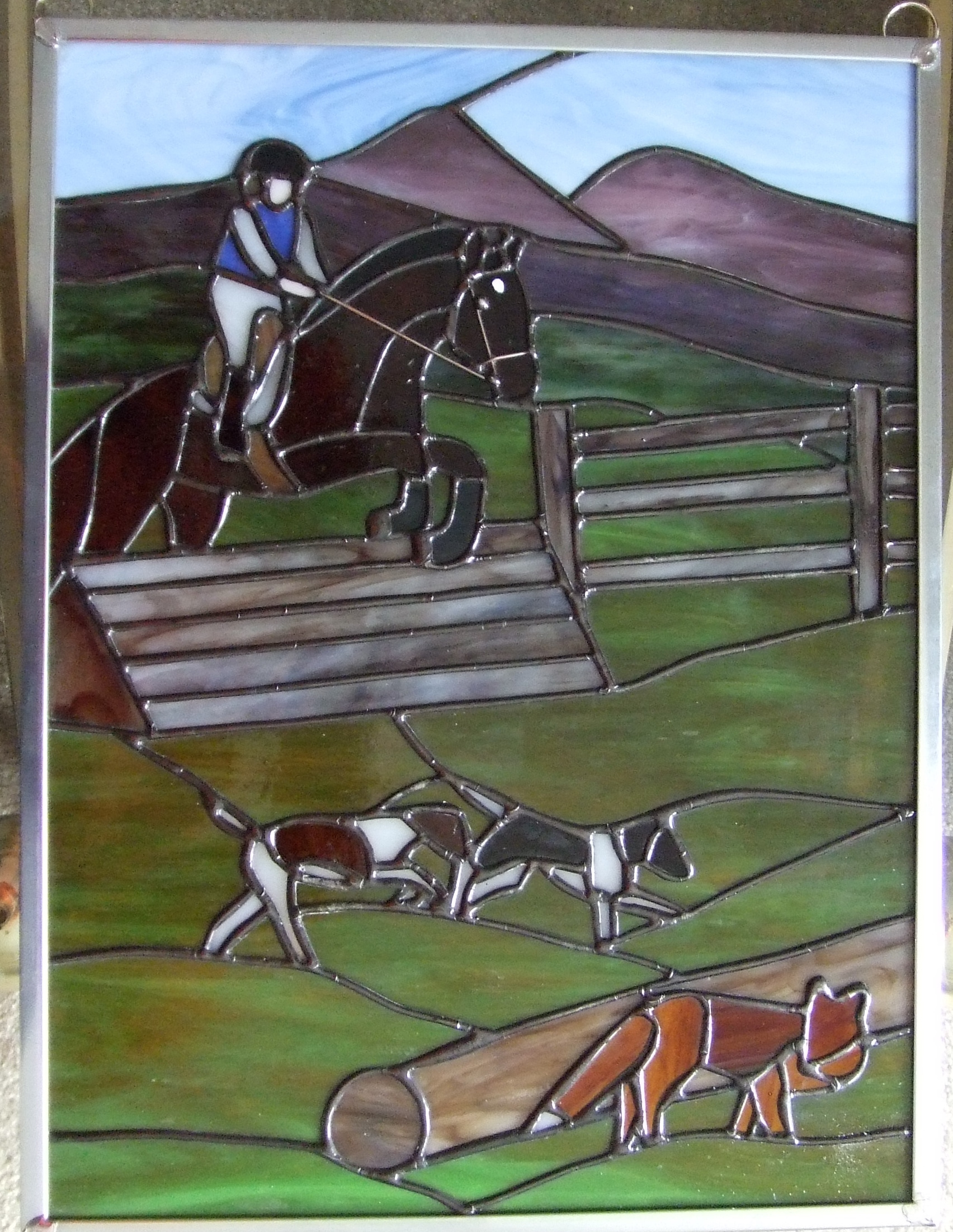 5. Your panel or suncatcher will then be soldered. If it is a panel, it will be framed with zinc channel and hanging rings will be added. Suncatchers just get hanging rings and a cord. Finally, the piece will be polished and waxed and ready for its new home.

6. Your panel or suncatcher will be mailed to you by USPS Priority mail if pick-up or delivery cannot be arranged. Client is responsible for the amount of postage charged by the USPS and adequate insurance to return the piece to me if it is damaged in the mail. SC residents are also responsible for SC state sales tax. No payment is due until you receive your order safely and are satisfied with it. (Orders rarely arrive broken and I have only had one suncatcher rejected in 25 years due to client not liking the color of the glass I had to use for her red roan. Glass just doesn't come in all animal colors, which is something to be considered and discussed at the time of placing the order. I do my best to match colors.) Total payment (project plus postage and tax if applicable) can be made with cash, or check.